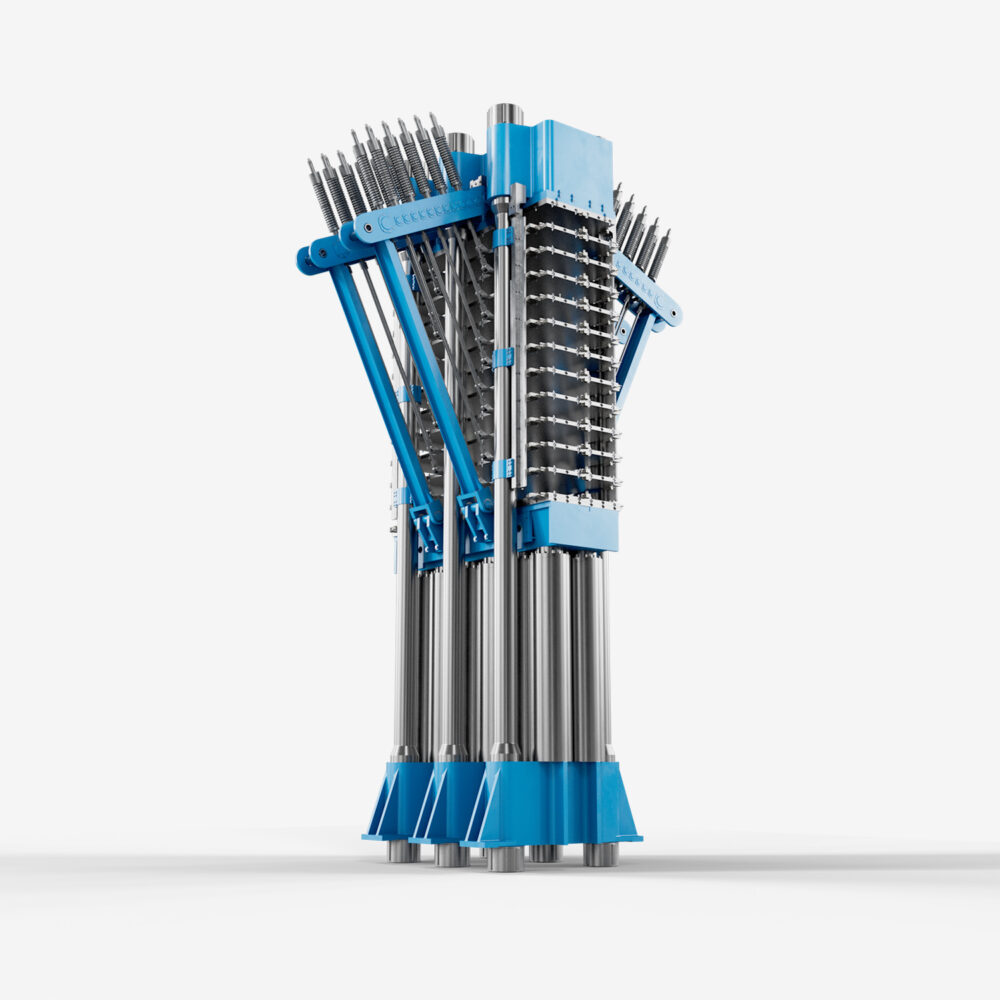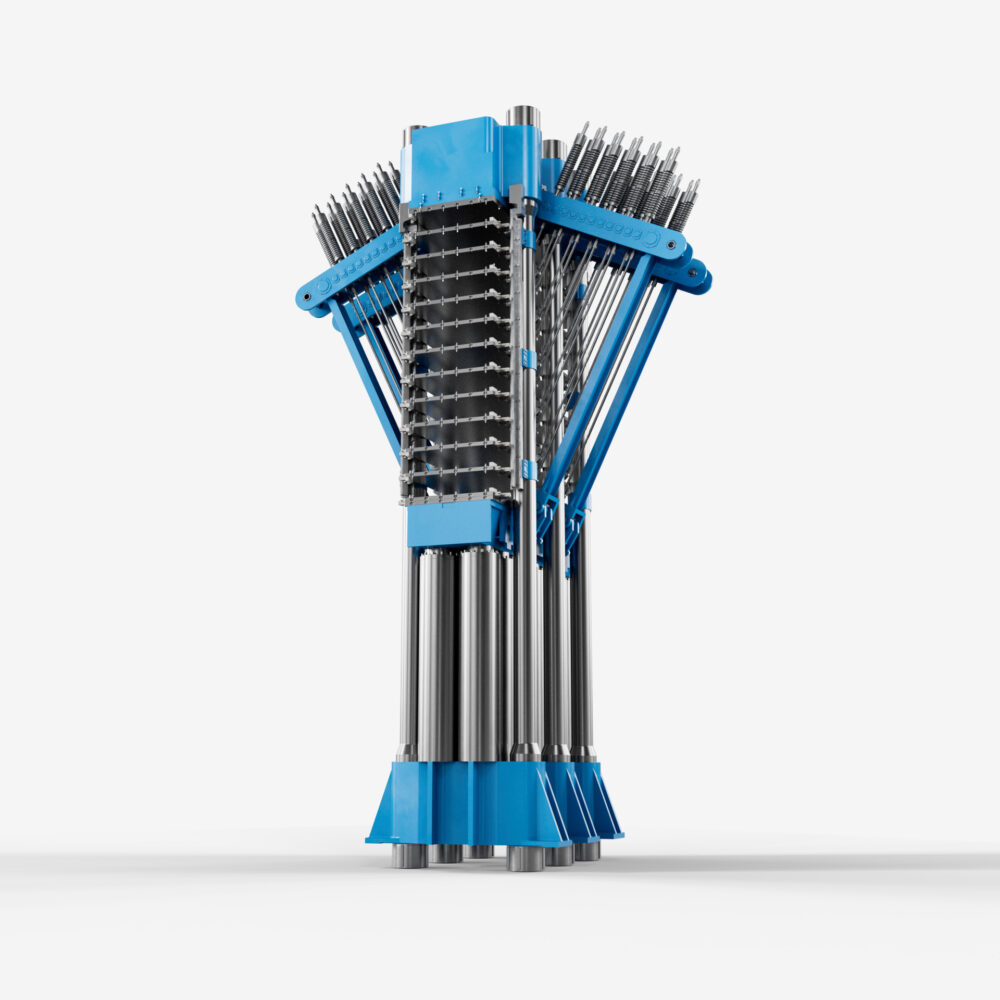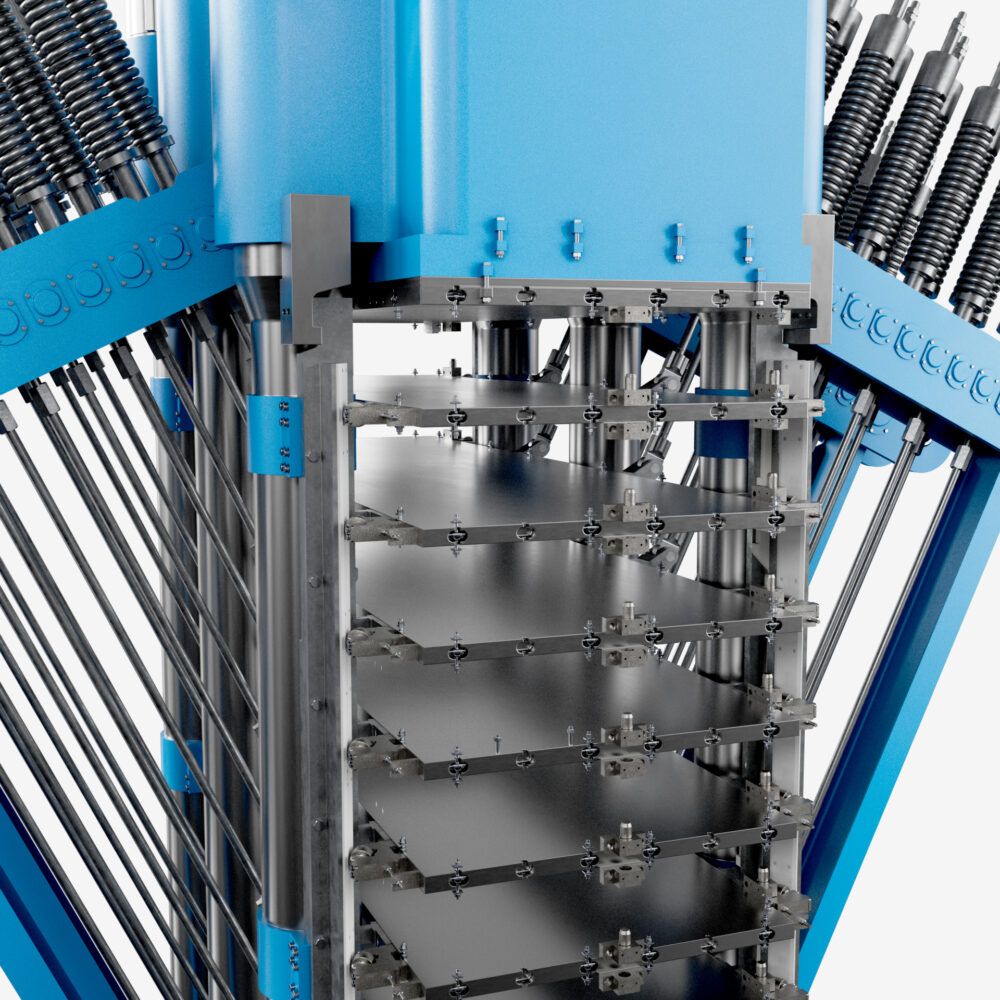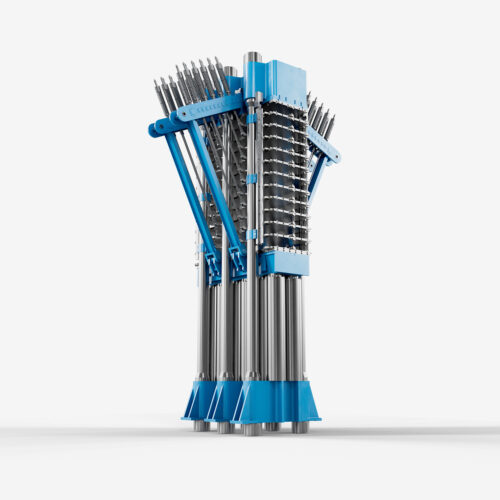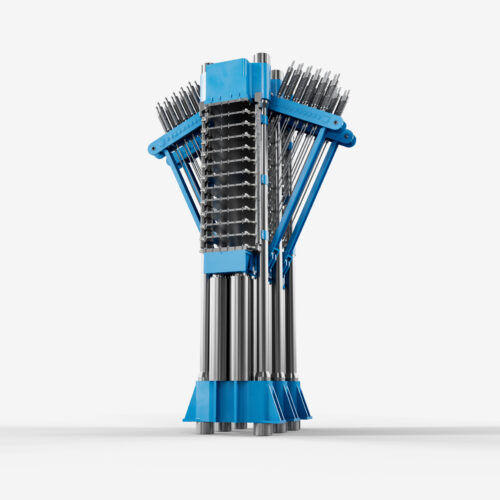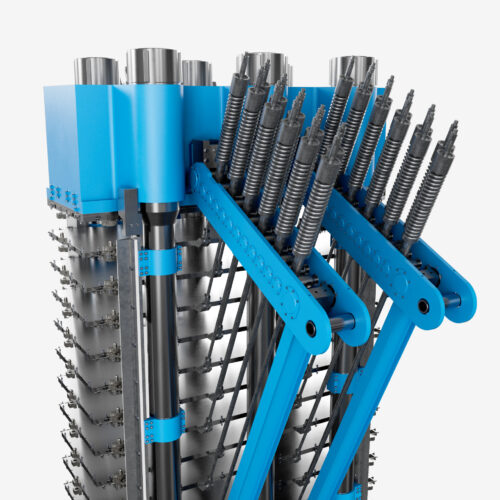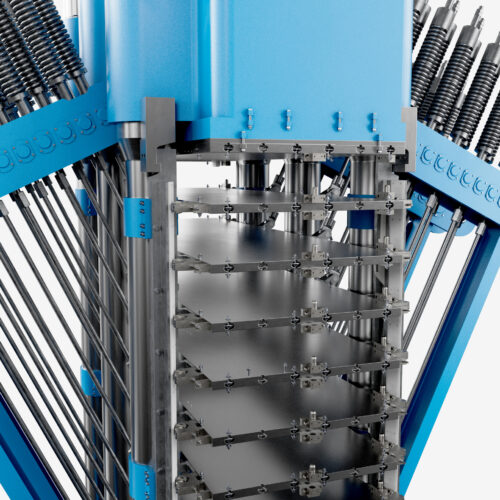 Multi Opening Presses
Pressing
Multi Opening Presses for WHB and Doorskin applications as well as modernizations and upgrades of Motala, Sunds Defibrator, and Metso Multi Opening Presses.
Capacity increases by more openings.
Capacity increases by faster press cycles.
Increase lifetime by changing of critical parts.
All deliveries based on original drawings.
Capacity increase
Plant efficiency
Description
Video/Q&A
Spare parts
Description
Sunds Fibertech is supplying modernizations for Multi Opening Presses from Motala, Sunds Defibrator, and Metso. During the years we have developed a continued offer of upgrades and rebuilds.
Examples of upgrades:
New top and press table.
New and renovated hydraulic cylinders.
New type press columns.
Table positioning indicator.
Low pressure pumps.
Valve battery.
Prefilling valve.
Type
Modernization
End product (MDF, PB, OSB, WHB)
MDF, WHB
Technology
Pressing
Spare parts