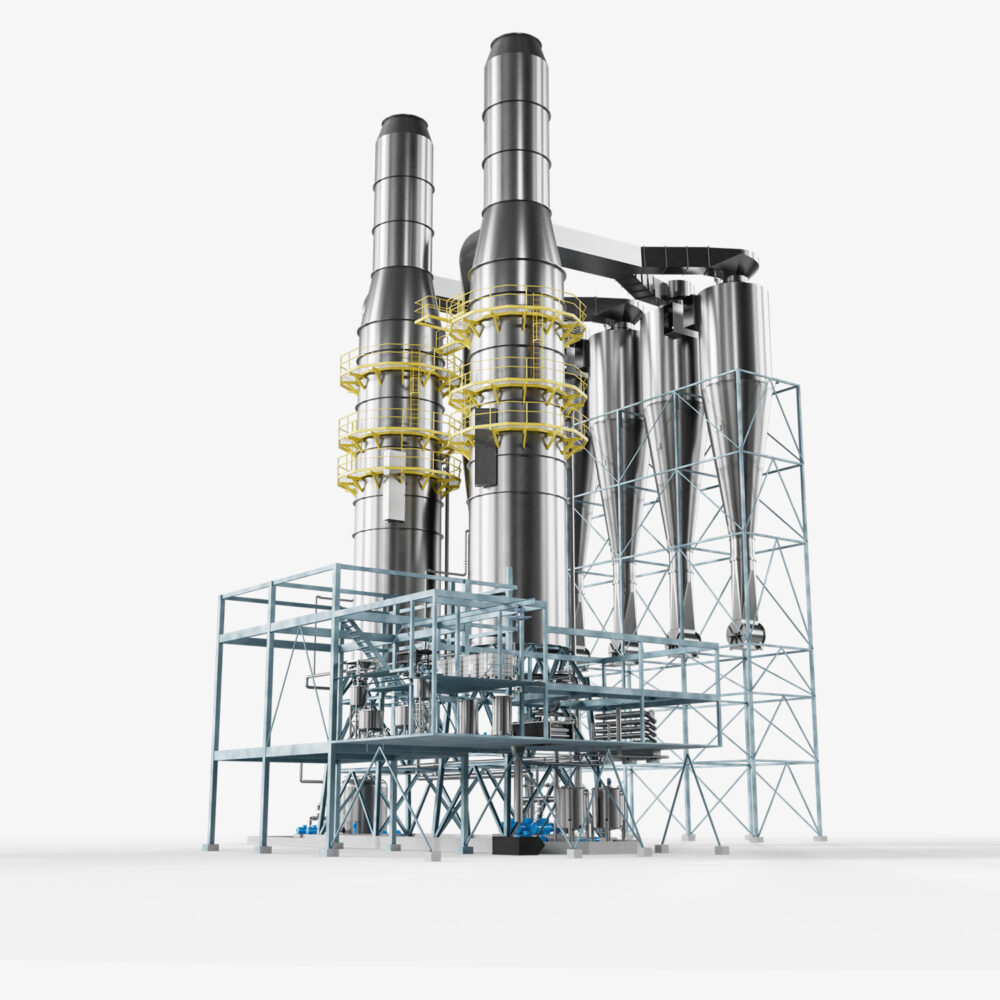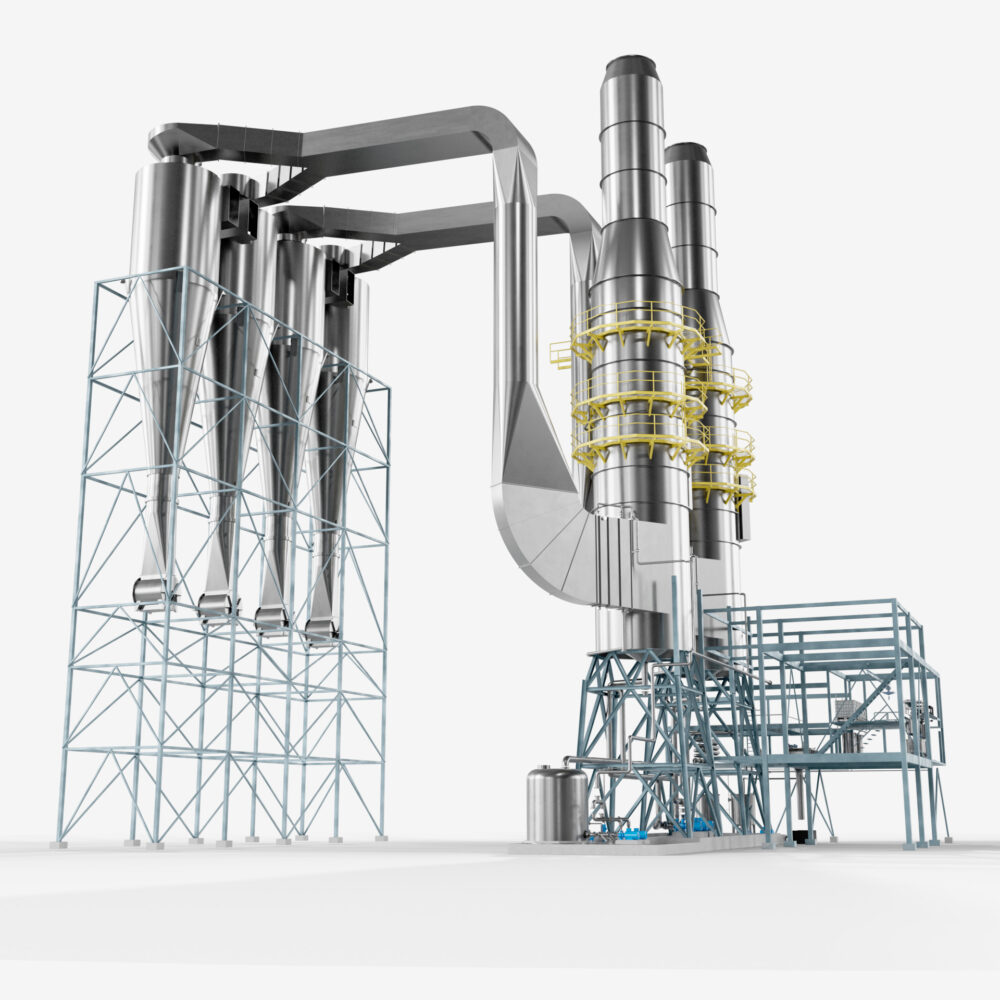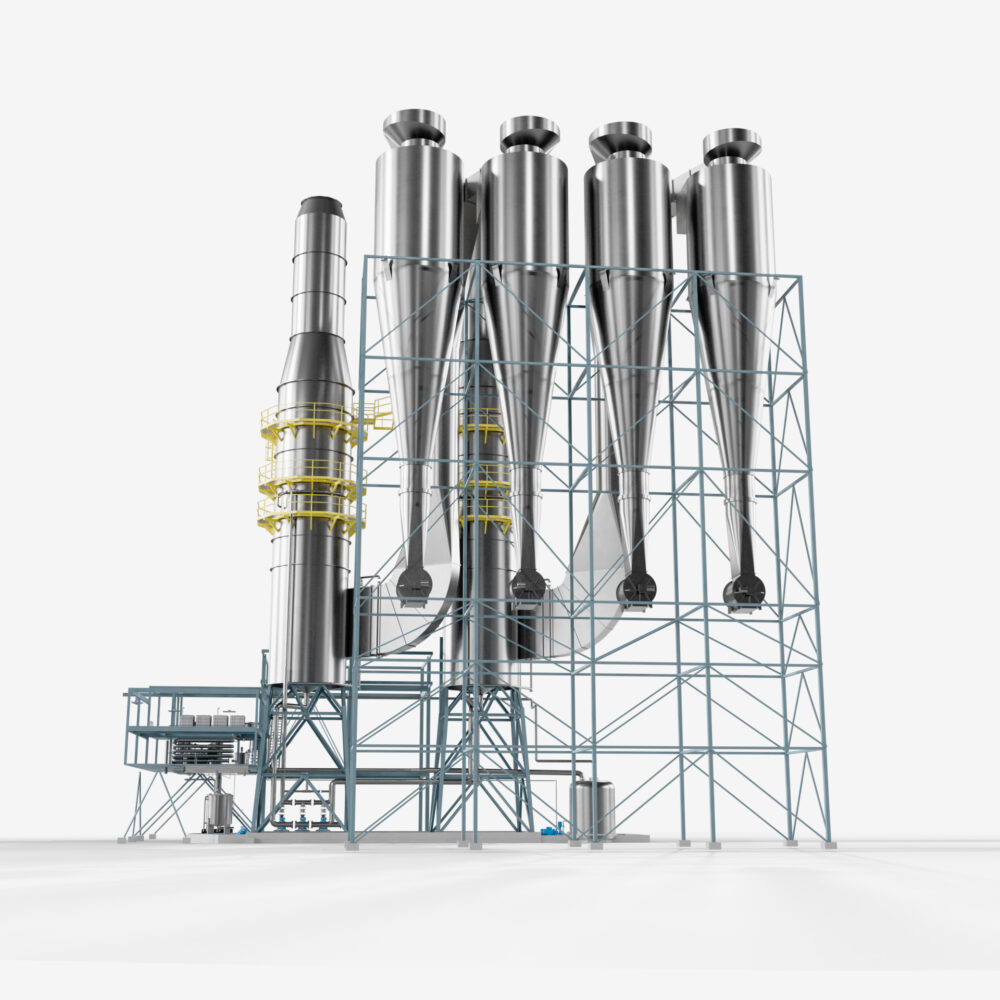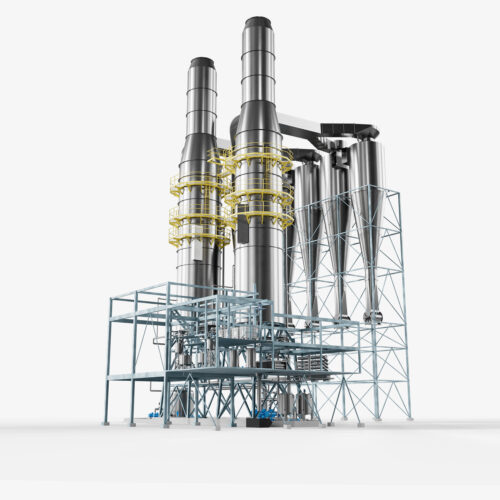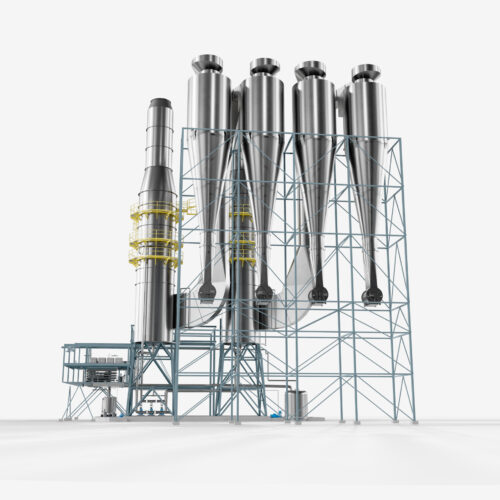 airCleanMAX
Emission control
The airCleanMAX is a high-end exhaust cleaning system for dryer and press emission.
Meet global regulations.
Low operating cost.
Lower investment cost than a WESP.
Can be installed in MDF plants without any own water treatment systems.
Description
Technical data
Video/Q&A
Related products
Spare parts
Description
The airCleanMAX system cleans the dryer and presses exhaust gases. The system uses the latest scrubber technology specially developed for panelboard production. The air exhaust cleaning system consists of an absorbing tower system with a water cleaning system. The absorbent tower has a unique two section spraying system for absorbing pollution combined with a three layer droplet separation system. The absorbing tower and droplet separation are efficiently separating dust particles and formaldehyde from the gas stream. The water cleaning system is cleaning the water to be reused for spraying, securing the highest efficiency of the system.
Sunds Fibertech has two models of exhaust cleaning systems, depending on what regulations to meet. The airCleanMAX is a high-end system meeting the highest global environmental regulations.
The system has low operating costs including a water cleaning system for recycling spraying water.
Type
Single machines
End product (MDF, PB, OSB, WHB)
MDF, PB
Technology
Emission control
| | airCleanMAX10 | airCleanMAX30 |
| --- | --- | --- |
| Solids, max mg/Nm3 | 10 | 30 |
| Formaldehyde, max mg/Nm3 | 5 | 5 |
Related products