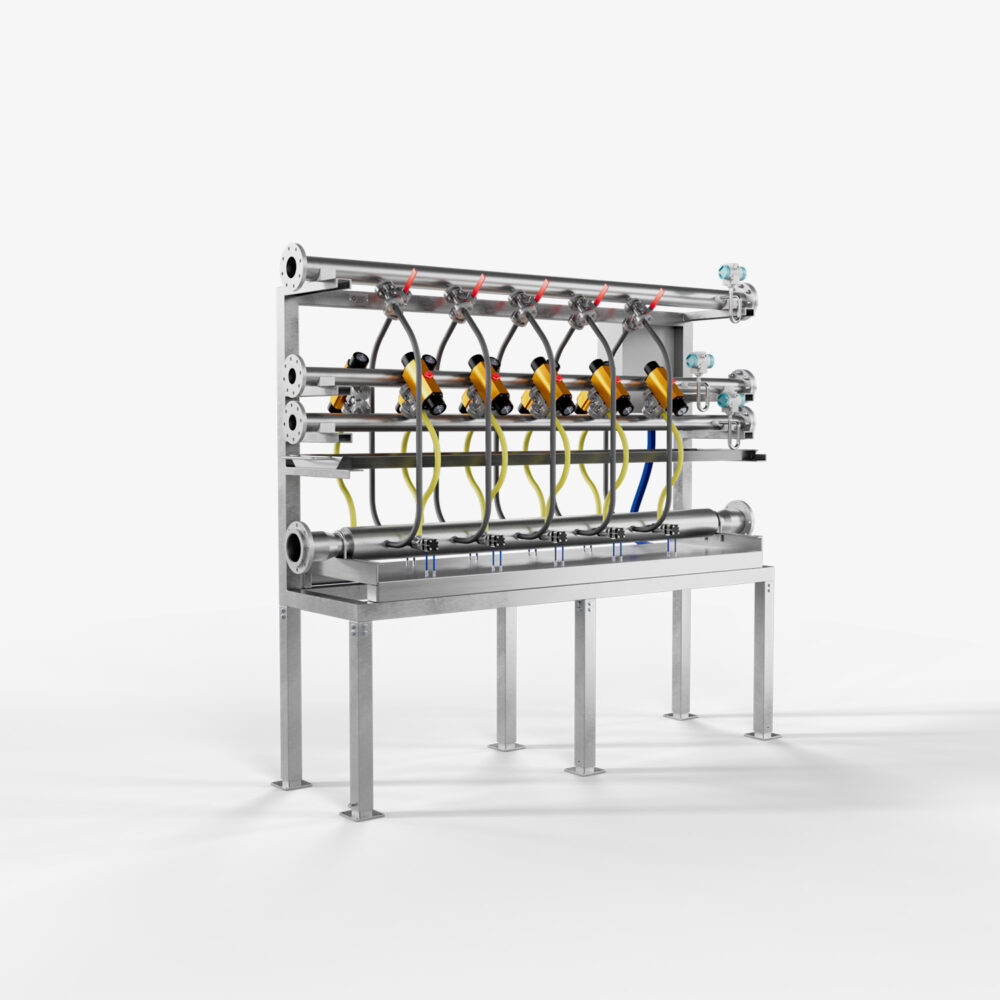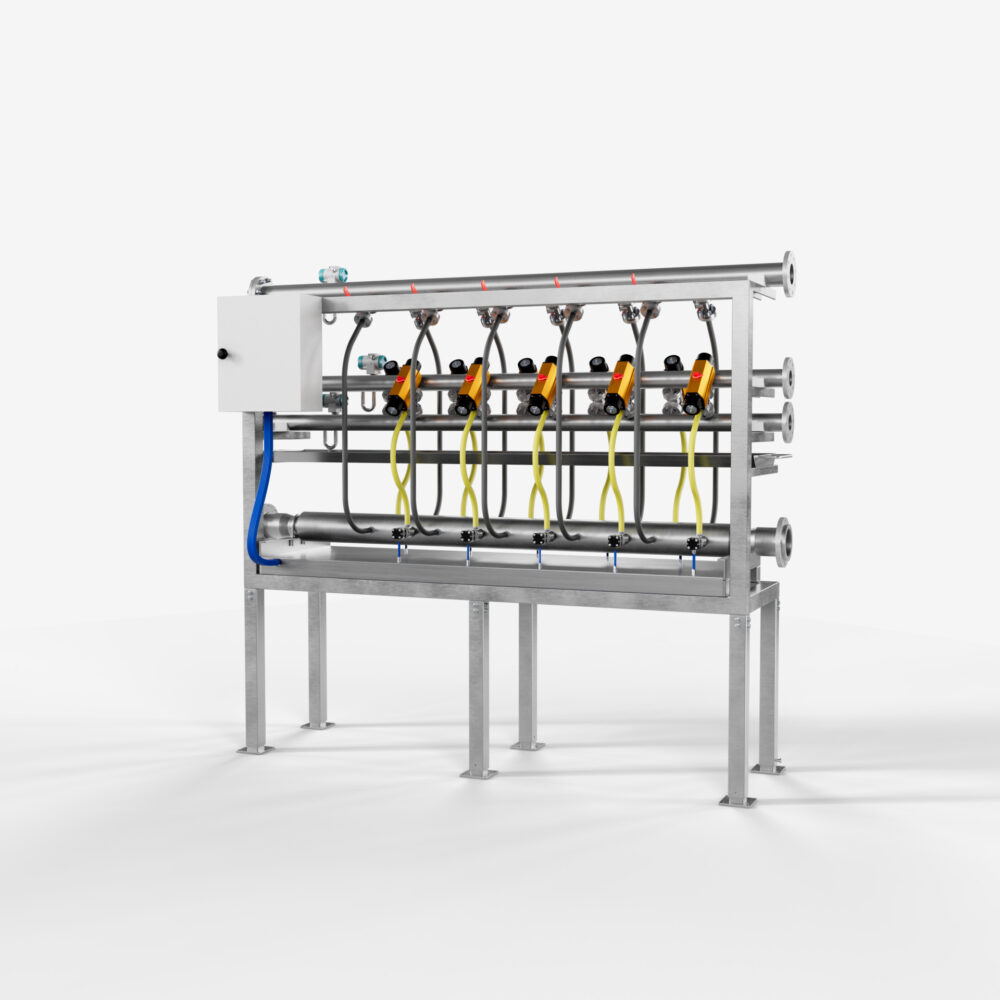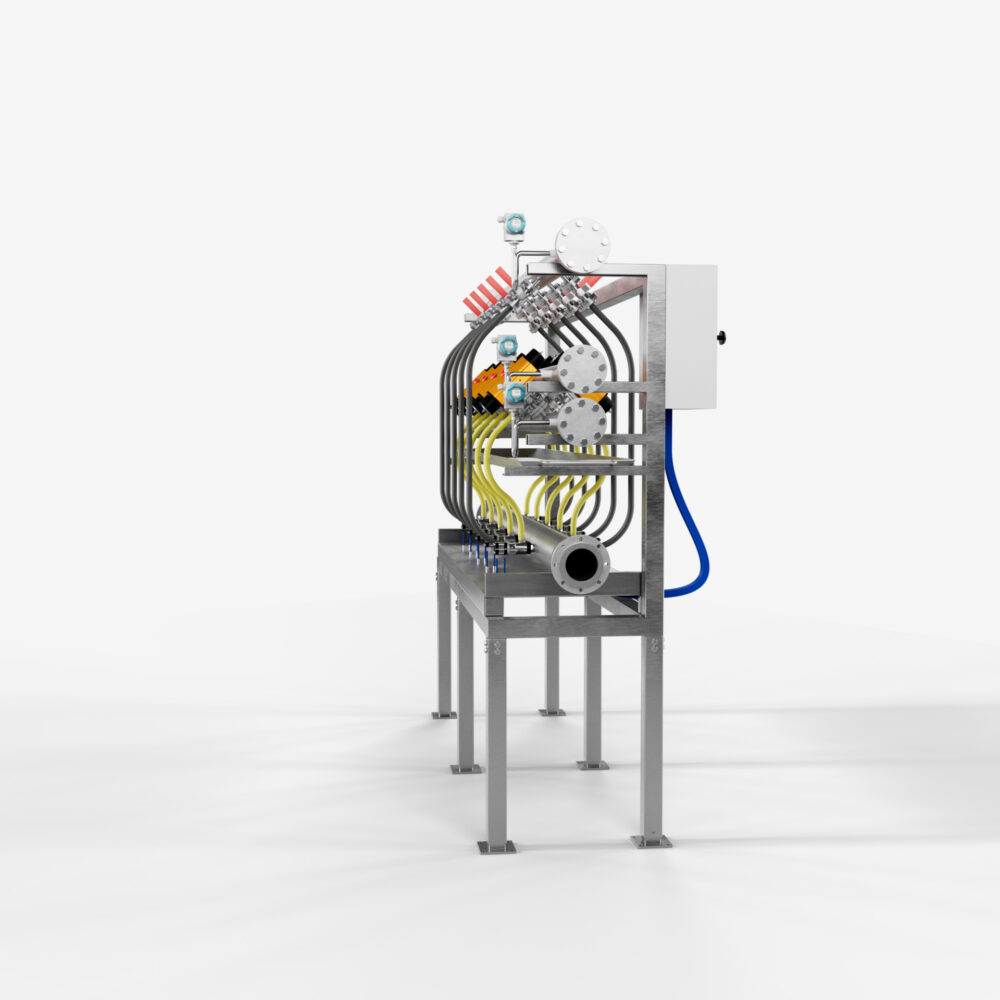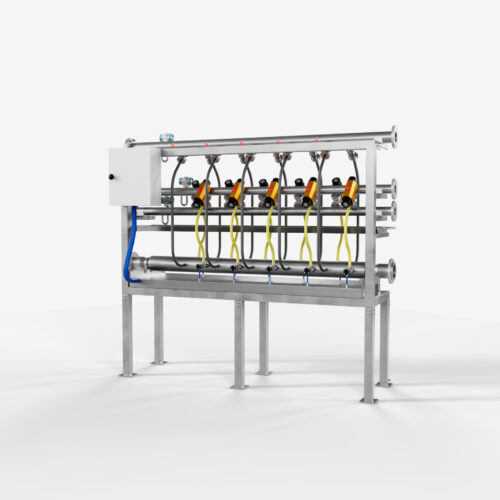 SundsResin
Gluing
SundsResin injection system will improve runnability and save resin. The maintenance-friendly system is built for saving resin by high-performance injections nozzle arrangement.
5-15% resin savings.
Multiple nozzle arrangement spraying at high pressure.
Separate steam injection to improve resin distribution.
Robust and maintenance friendly.
Double walled water-cooled resin pipe to avoid pre-cure of resin.
Automatic cleaning of nozzles.
Emission reduction
Plant efficiency
Description
Related products
Spare parts
Description
By improving the injection of resin, which is one of the production components which has the biggest impact on production costs and product quality, savings of 5-15% can be achieved.
SundsResin system is a high-performance gluing system including the glue kitchens and the new generation of the resin injection system, for MDF. Our resin injection system optimizes operating costs by savings in glue. The system is developed to have maximum performance when installed together with our steam recovery system, EVOfuge.
Type
Single machines
End product (MDF, PB, OSB, WHB)
MDF
Technology
Gluing
Related products
Spare parts