Akij, Bangladesh, successfully started up a mat pre-heater, PressBooster G3, for their partice board line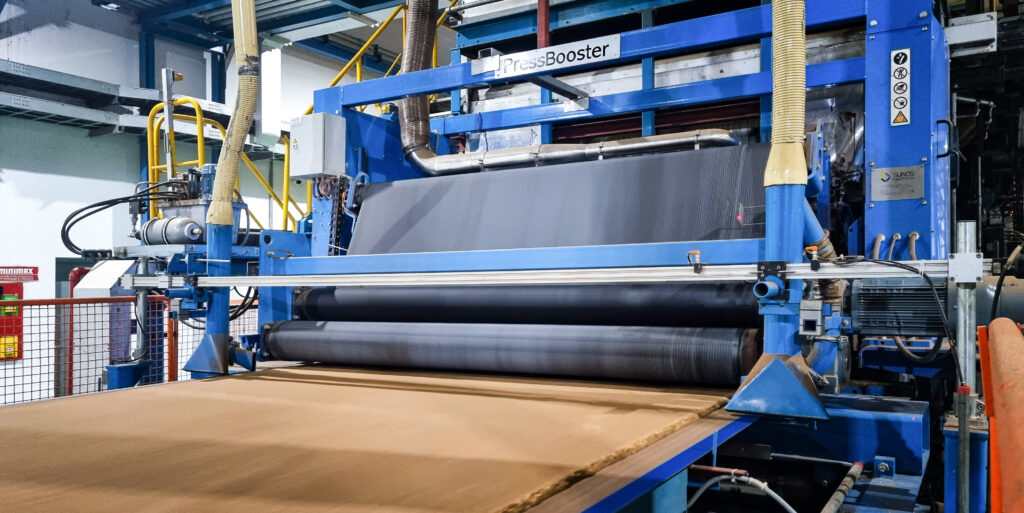 Akij Particle Board Mill Ltd. in Bangladesh started up a Press Booster for their Siempelkamp line in October 2021. The start-up was successful, and a significant production increase was achieved already from the beginning.
"After the commissioning and test run of the Press Booster, the production increased as expected which made us very satisfied. We have achieved two milestones already in the first week after running the PressBooster. Sunds Fibertech and Akij have worked very well together to achieve good results, says Mr. Sk. Bashir Uddin, Managing Director."
Lars Eklund, CEO of Sunds Fibertech, participated in the Akij startup
"I am happy to see that the Press Booster was accepted already during the start-up, and all guarantees met. I would like to thank the competent Akij team for very good cooperation through the whole project, says Lars Eklund, CEO of Sunds Fibertech".
Sunds Fibertech and Akij will continue their cooperation for improved production in Akijs Particleboard and MDF lines.
For further information, please contact us directly or via your local Sunds Fibertech representative.