Sunds Fibertech is increasing production capacity for manufacturing of Küsters chains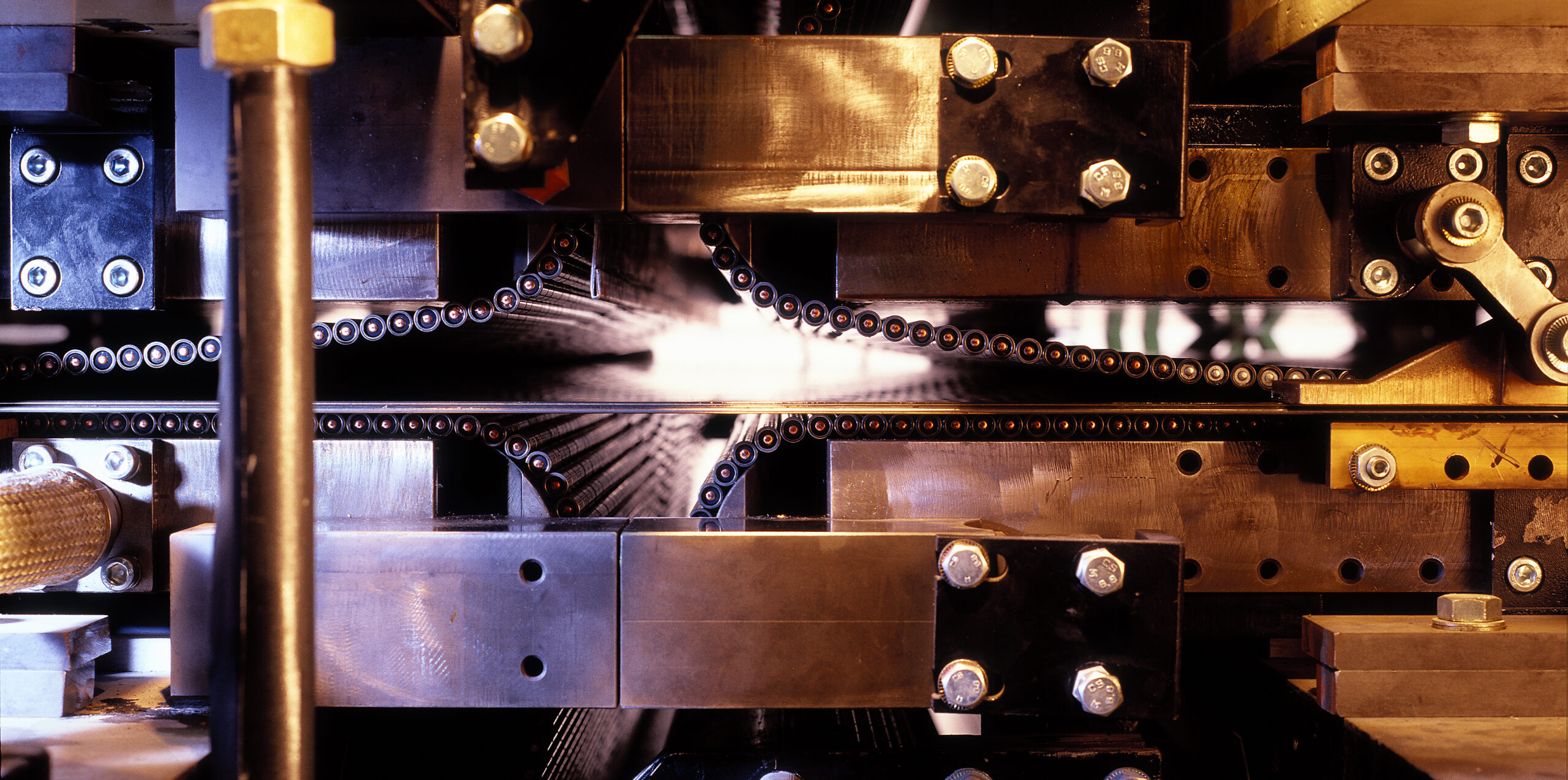 Sunds Fibertech has over the last years supplied chains to customers around the world with Küsters presses. Sunds Fibertech is now adding one more production line to meet customer needs of shorter delivery times of 1-2-5 and 10 fold chains.
Sunds Fibertech has successfully been able improve the quality of the chains compared to original delivered Küsters chains.
The areas of improvement have been:
• Stronger rivets to avoid breakages and increase uptime.
• On-line monitoring of rivets during assembly to improve consistency.
• Reduce chain bending radios by tighter tolerances, improves chain tracking.
• Improved hardening of the chain pins to reduce wear and risk breakage.
"The main reason why customers choose to buy Küster chains from Sunds Fibertech is due to our quality, short delivery time, and flexibility. We normally have the chains on the shelf and if the customer wants 1 meter, 13 meters, or 200 meters that is what we quote. We do not have any standard lengths or minimum order.

We have also seen a bigger demand from our customers to repair their existing chains instead of buying completely new ones. This is something we have responded to. We sell all parts for the chains separately, and the shafts comes pre-riveted in one end for easy installation. We have also been developed a new easy fit connection to speed up the installation and avoid riveting inside of the press and this is something that is highly appreciated by our customers." Yves Michal, Sales manager

Sunds Fibertech is a full-scope supplier of service, spare parts, upgrades, and rebuilds for the Küsters press. Sunds Fibertech has newly opened a Technology center in Willich, Germany focusing on Küsters press technology. Are you interested?


For more info please contact:
Your local office or representative
Yves Michal
yves.michal@sundsfibertech.com
Tel. +46 73-8333192