Sunds Fibertech is launching the next generation of steam recovery system for MDF lines, EVOfuge CS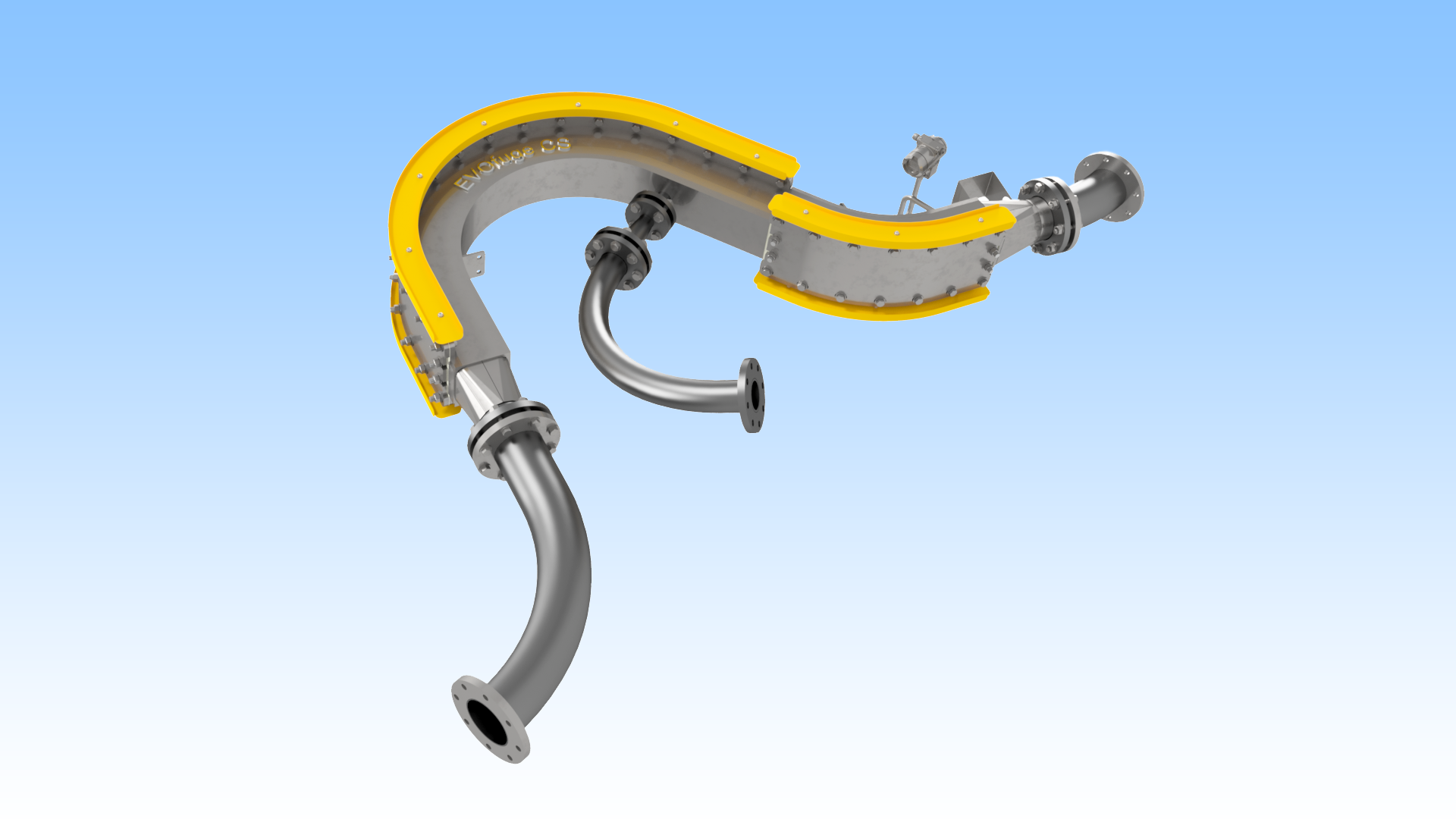 Sunds is the market leader for steam recovery systems for MDF lines with more than 30 units sold. The new generation EVOfuge CS will be unique by having the highest separation efficiency on the market. The name CS stands for Clean Steam. The benefit of the high separation efficiency is that risk of build-ups in the recycled steam outlet is avoided.  The patented EVOfuge CS is unique on the market with no moving parts using centrifugal force for separation. The patented design using only its shape and steam velocity to generate the centrifugal forces. For this reason, no additional power and auxiliaries are needed making the EVOfuge very easy to install. The easiness of installation enables the EVOfuge CS to have the lowest investment and operational cost on the market. 
The improved separation is achieved by a new inside geometry and a new type of recycled steam outlet. The development work is an outcome of CFD simulations and experience from existing installations.

Reasons to install an EVOfuge CS:
• 30% steam recovery, typically 1–5 ton steam depending on production capacity.
• More than 30% VOC reduction.
• Fuel savings. 4 000 ton less bark is needed to the energy plant annual per ton steam recovered.
• CO2 reduction. 2 500 ton less CO2 annual per ton steam recovered.
• Recovery of steam to remove bottlenecks in the energy plant.


For more information, please contact:
Your local Sunds Fibertech office or representative.
ytsen.kooistra@sundsfibertech.com, Product Manager