Sunds Fibertech opens new office in Santiago, Chile for South American customers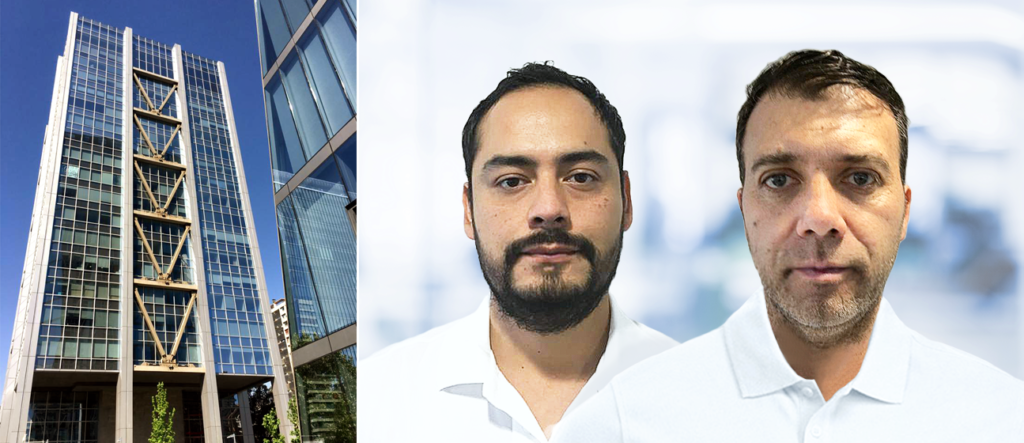 On 22 October 2020, Sunds Fibertech will open an office in Santiago, Chile focused on supporting all countries in South America. Until today the company has been operating in South America via agents and directly from the Swedish unit.
"By establishing our own team in Chile we will improve support for our South American customers. We will have a team of local specialists serving in the local time zone, the local language and supported by a dedicated team from the head office in Sweden," says Lars Eklund, Sunds Fibertech's CEO.
The local team will support customers in improving their lines and providing maintenance assistance. The office will be connected to the global spare parts logistics center and be ready to respond to requests for spare parts.
To lead the team on the ground, Sunds Fibertech has employed Marcos Zamora and Rodrigo Neira. Marcos will be heading the unit and be responsible for sales and Rodrigo will handle spares and service. Both Marcos and Rodrigo have extensive experience in the industry and have held similar positions.
"I am very happy to join the Sunds Fibertech team and cannot wait to start visiting customers. I am looking forward to building up a strong team in South America from where we will support customers in improving their lines with upgrades and single machines. We also aim to become the preferred supplier of spares and service by providing a rapid response and personal service," says Marcos Zamora.
Marcos will immediately start to book meetings with all customers to introduce what Sunds Fibertech's new office can support and to find out more about what customers need going forward.
About Sunds Fibertech
Sunds Fibertech is a global supplier of spare parts, service, upgrades and single machines for the Panelboard industry. Sunds Fibertech has its head office in Sundsvall/Timrå, Sweden.
For more information contact:
Marcos Zamora, Managing Director
Sunds Fibertech SpA
Avda. Cerro El Plomo 5931, oficina 504. Las Condes, Santiago
marcos.zamora@sundsfibertech.com
Tel: +56 9 42670925
Lars Eklund, CEO
lars.eklund@sundsfibertech.com
Tel: +46 70 626 8228
Kenth Eklund, President
kenth.eklund@sundsfibertech.com
Tel: +46 70 616 5863